5 Tips to Obtaining Top Rate Personal Security Guard Services
The time is changing continuously. Today body guards are not only required by business personalities or big cinema stars but they have become part of common man's life as well. Time has gone when security guards were only hired by politicians and celebrities and other high powered personalities to boost their status. But now days we all can hire their services to protect ourselves and our investments. These services are easily available under affordable prices and anyone can opt for security services depending upon his needs.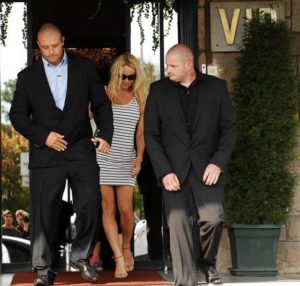 We all can face any kind of danger and any undesired circumstances can cross our path therefore to handle such situation security guards' services are required. Only best services can offer best results. Here we are going to provide you smart tips and information linked with the hiring of services of security guards. Whatever the circumstance is, these tips will always guide you to take wise decisions. So, let's get started with top five tips for obtaining top rate personal security guard services.
          1. Know and understand your needs
It is important for us to first recognize our needs and then have understanding of them. If we will not be able to understand our own needs then how any security company would be able to help us perfectly? Security companies can send their best, well trained and certified security guards for us but first we need to understand that what we want and for how much time we want that service. For example, some people want services of security guards for 24 hours in a day while some want for only few hours especially during night, some will want to enjoy services for full week while other want to hire these services for only some special events. Therefore needs of different people are different and if we can understand our needs then we can also understand that what kind of service will be good for us. We can also set a criteria linked with credentials, training of body guard, and also his work experience to get better quality of services.
2.Define your needs
After understanding our needs, we should define them properly in front of security companies. We should clearly explain them for how long we want to hire services for their guards and up to how much amount we can pay for those services etc. We should also not forget to tell them about the work experience we want our guard to possess and also that guard should be from noble background and should be well trained. If we will define all our requirements effectively then security companies will send their guards according to our requirements. In this way, there will be no chances error commitment. In some cases defining purpose of hiring security guard services is also very necessary. You should tell them about worst things that can happen so that they will send their security guards accordingly.
          3. Ensure credentials of company
When you hire any security service then you put your investments and your life at stake. You believe them blindly and suppose that they will protect you and your valuable things. In such situation you should not hire them blindly. You should check license of security guards, their work experience etc. You have all rights to ask them about their backgrounds also. If you are hiring services of any security company then you are somewhat aware of upcoming dangers and amateur body guards can increase associated risks.
Therefore your personal research on security companies and body guards is required. You can collect all necessary information related to any security company on their websites. Apart from this you can also gently ask about their three previous clients and get their permission for talking with their past clients for reference and reviews. Your information from their past clients will reveal everything about their past services and would definitely help you to decide that whether that company is capable of offering you best services or not. Do not get affected by glamour and glitz of credentials of security companies.
         4. Check technology carefully
If we look at past years then clever skills, muscled body, and knowledge was sufficient for a good security company but today the scenario has changed. In today's date digital era technology plays a significant role. In order to deliver efficient services, companies need to be advanced in terms of technological up-gradations. Companies should have advanced tracking devices along with communication gadgets and should also ask them if they possess all these things are not. You can also ask them about digital tools used by them for providing protection to people. The gadgets and technology used by security companies may be difficult to explain but they should make it easy for you by explaining all the terms in layman's language.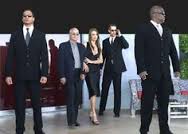 5. Check personal rapports
You are not supposed to make personal relationships with your security guards and associated companies but you should trust them. They are going to offer their services for your protection so they deserve to be trusted by you. You are going to spend some important hours of your life so you should behave nicely with them. You should also have respect for their work if you want them to work with full honesty. It is also better to inform them about your schedule, so it would be easy for them to make proper plan. Apart from this it is also better to tell them about guest of your events or people you are going to meet. In this way they would be able to keep a sharp eye on people with whom you would be interacting.