How many guards do you need for your Event
When you have a party or a special event on your calendar and the day is close you might be thinking that all the elements must come together in such a way so that you can make your party a successful one. However, there's always one element that you need to be more concerned about when you are eyeing for a high class pasty i.e. security. Every event has security concerns and the right number of security guards is always needed to control the crowd and to run things smoothly. Given below are some important facts that you might consider while making your decisions about the security of your event.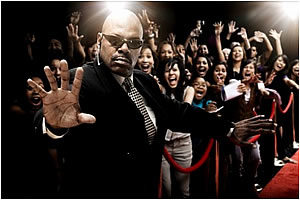 Always hire the right and verified security company for yourself
First thing that you have to consider is to look for the right security guard company which can provide you the services which you are eyeing at. A brief rundown on what to look for in a reputable and professional security company is give below:-
Security guards must be qualified and licensed
Always choose a company that has a current Master Security License which employs licensed security officers with full qualifications. You can also check that if a security guard has other necessary certification such as a First AID certificate or not. This will ensure that you are provided with the best level of protection that is suitable for a variety of circumstances.
Regional Service Experience
While choosing a security company, always give first preference to the company that has a history of serving in your region with exceptional and trustworthy guards. These guards will be more able to understand the conditions of working in that particular location based on their past experience of that place and its people. These guards are more likely to handle a situation than a guard who does not have any experience of that area.
Security company versatility
Always choose a company that has experience in providing security guards to businesses, homes and government. This approach to security will help you get the premium protection that is capable of handling many different kinds of parties and special events.
Never choose a company that forces you to enter into a long term contract with them because if they don't perform to your expectations, you will not be able to get the desired services and it's the last thing you want. You should choose a reputable security company which provides you with the facility to hire their security guards for a limited time period at reasonable fees and you pay only for that particular time period.
Company should offer a wide variety of security services.
Security Company should be able to handle and fulfil all your security needs. You should not choose more than one company, as it may lead to conflict. Always choose a one stop shop that provides you all services you need to protect your assets whatever they are. A good company will offer you additional services like alarm responses, home alarm installation and business security system installation along with CCTV security cameras, alarm alerting, remote access control and more.
How many guards do you need for the event?
The size of the party or event is the next thing to consider because choosing the right number of security guards you need for crowd control depends on the number of the people attending that party or event. Usually one guard for 100 people is considered for most of the parties however the guards can be increased according to your need. This also helps you to plan and budget your security needs accordingly. Go with the advice of Security Company experienced in all kinds of events from small sized events to big size events, so that you can have the correct number of security guards for your event. The number of security guards that are needed for an event usually depends upon two factors i.e. mall sized events or large scale events
Small or medium sized events
Having a small event does not mean that only a few security guards are needed. These small to medium sized events are mostly held outdoors over a wide area that might require several guards to control the entry and exit in numerous spots. Same is required for large rooms and building structures with many points of entry and exit. It's always difficult to handle the crowd in overcrowded situations where the size of room is too small or when more guests show up than originally planned. This situation happens when you don't make a pre-determined guest list according to the area and size of the room. In case of open events where the number of people cannot be determined and there's always a risk of party crashers, you require professional security guards who have past experience of these kinds of situations.
Large scale events and parties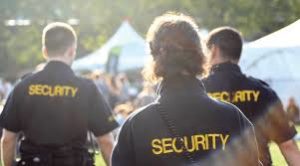 Crowd control is very important in big events to avoid any kind of damages and to do this you will definitely need significant amount of security guards. The risk that the crowd may get out of control is always a possibility, no matter what the size of the event is. You never want to have an understaffed event form a security standpoint to avoid any situation. You should always try to avoid legal issues by appointing a correct number of security guards who helps in controlling conflicts among crowd. A good security company always provides you compatible guards for your event by knowing about the scope and size of your event. In a high profile event where VIP's are present or where high value assets are on display, you may require visible armed guards. In a low key event with fewer people and not many valuable assets are on display, armed guards are not generally required.
Security guards are stationed amongst a crowd in an event with high energy atmosphere or where alcohol is being served to spot and defuse volatile situations. In closed events, where entry is restricted guards are present in uniforms on entry and exit points. This is done to show people that any kind of inappropriate behaviour wills receive a swift response. In dignified events, where guard uniform may look harsh to people, guards can be present in civilian clothing.
Conclusion
Considering above points you will be able to choose the best security services for yourself with a right number of security guards to provide effective protection to the guests and even enhance your integrity as an event facilitator.